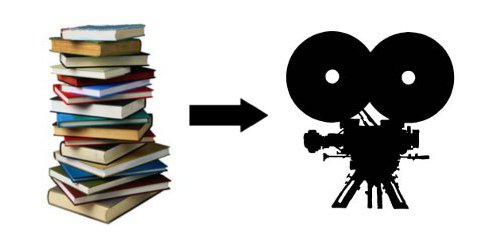 I've gotten into this discussion a lot lately, since so many books are being turned into movies. I think it's great. I love reading books, end up loving them, and then see them getting turned into movies that go so well on the big screen. (This probably comes from my love of explosions).
But I can't do it the other way around. I can't see the movie first and then read the book. For me, there's just this mental block and I get bored. It could be that I already know what's going to happen in the book, so I don't feel like finishing the read. Yes, when I watch the movie, I already know what's going to happen, but for me it's okay; I think I want to see if the director pictures it how I pictured it in my head. Plus all the explosions.
I have a friend who can only read the book after the movie, not before. What she said about why she does it that way makes complete sense. There's so much more detail in the book that wasn't in the movie. If she read the book before the movie, she would be let down. But this way, it's like reading a new story because the book has new plot points and so many more details that they couldn't put in a movie. It's like an expansion pack for video games (I'm guessing).
But for me, I just can't do it that way. I get a brain block and usually end up putting the book down. Which is why I always want to read the book before seeing the movie.
Do you read the book before the movie? Or see the movie before reading the book?